We have been designing and supplying Donation Boxes to UK & European Museums, Galleries, Charities and other organisations for over 20 years. We use local products in our manufacturing wherever possible.
Contactless Donation Boxes
Donation Boxes works in partnership with LibertyPay, who can provide the payment technology that will enable your donation box to accept contactless donations.
Help boost your charity's fundraising income by simply integrating a contactless device to your donation box.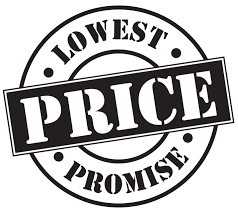 Price Promise
We will not be beaten on comparative products.
If you are a registered charity, your Donation Box purchase could be VAT Free!
"Donationboxes.co.uk was a blessing! I manage a very large church campus in Southern California and we needed a non-obtrusive box that was also tamper proof. Slim and sleek and easy to install. These donations boxes have helped secure funds needed to offset our maintenance expenses on our campus. People are happy to give what ever they can when they visit and it sure helps us. James you were super helpful and I appreciate all your assistance. I would definitely recommend your product and company to anyone looking to install the tamper proof donation boxes!"
"Our 3 new donation boxes are wonderful. As at the end of October 2015 our donation box income is up 47% against the same period in 2014 (Jan to Oct). The boxes were only installed in August and a like for like comparison for the period August to October shows that the actual increase is 111%. The boxes were installed in early August and by the end of September the increase in donations had meant that the boxes had paid for themselves. We are really looking forward to them working for us for a whole year."
"It was a pleasure working with Donationboxes.co.uk. They designed a bespoke interactive donation box for us, which has proved to be extremely popular with visitors, of all ages, and has seen an increase in donations. They were extremely professional from beginning to end, and more importantly, have provided a first class aftercare service. I would happily do business with Donationboxes.co.uk again and highly recommend them to other organisations.​"