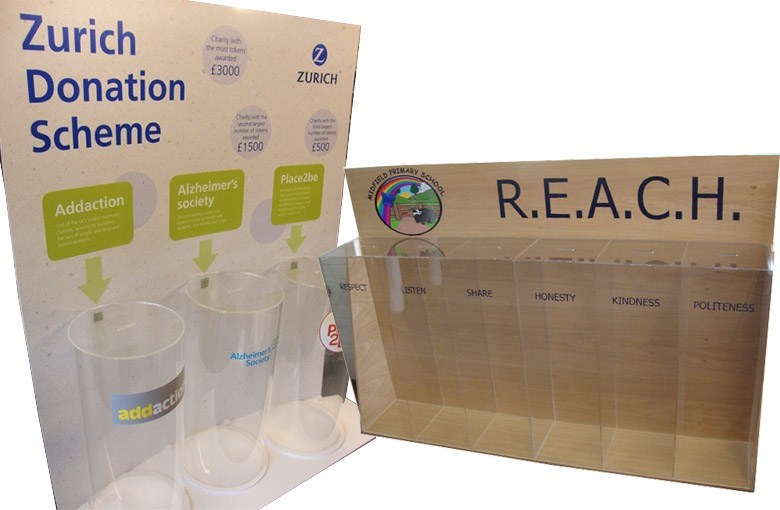 Token Boxes – Encourage Donations
Token boxes are commonly seen in supermarkets. They encourage donations, often with children enjoying the fun of adding their token to the collection.
Token boxes are interactive, allowing the individual to select the charity they would like to support. The option of promoting local charities makes this type of donation box popular with local communities.