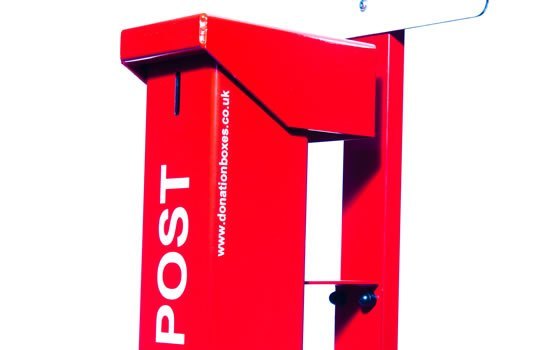 Country Parks, Car Parks, Castles, Historic Sites, Pools, Nature Reserves…
Our Donation Post is designed to withstand the toughest of weather and a vigorous attack. It is designed to be concreted into the ground, usually prominently placed and with the graphic back board another opportunity to get you message across and attract increased donations.
They are manufactured from 3mm steel and are available in a galvanised finish or powder coated in black. The whole construction is extremely heavy duty and designed to robustly resist both illegal entry and removal. The 3mm thick lid latches on to cover the top of the post and conceal the padlock.
Posts on average are currently receiving about £2000 per year.